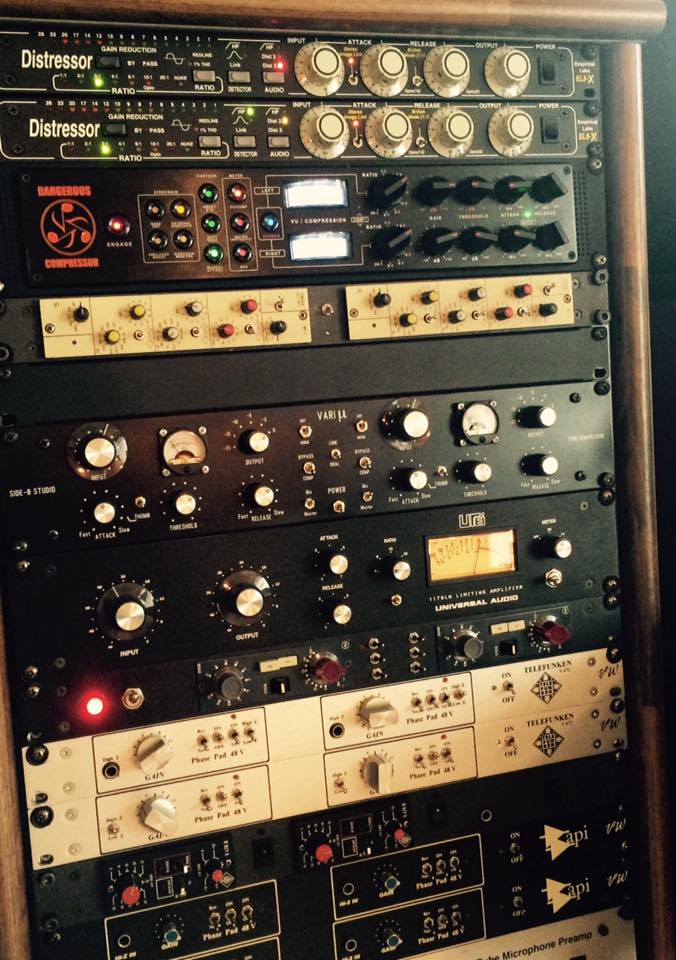 The World's Most Intelligent Analog Compressor
With its sophisticated dual detector circuit, unique Smart Dynamics section, automatic attack and release function, unmatched versatility and incredibly transparent, audiophile-grade sound, The COMPRESSOR from Dangerous Music is today's most intelligent analog compressor. Taking modern loudness seriously while prioritizing clear, open sound, The COMPRESSOR is pioneering a new and innovative approach to modern compression for today's most discriminating tracking, mixing and mastering engineers.
Features
Elegant, easy-to-use design with an uncompromising audio circuit by legendary designer Chris Muth.
Unique Smart Dynamics dual-slope detector handles transient peaks without ducking the average level, making modern compression levels easier to achieve and totally transparent.
Auto Attack/Release – achieve excellent results with just the threshold and makeup gain settings.
Two audiophile-grade internal sidechain eq settings.
Hard and soft knee slope selection.
External sidechain routing.
Audiophile-grade VCAs for controlling levels without artifacts.
Stepped ratio settings from 1:1 to 20:1.
Multiple meter modes.
Awards
TEC Award (winner)
Rockit Award (winner)
Resolution Award (nominated)
Sound on Sound Awards (nominated)